Stories of Hope
Once treatment is over, you now cope with new life in different ways. While some prefer to put their experiences behind them, others choose to draw on them, and get involved with cancer-related activities or causes.
Below are some inspiring stories of women who took what they went through with a cancer and turned it into something positive. Each individual found a purpose in sharing their experience and giving back to others. Perhaps their stories will inspire you and offer hope that there is truly life after cancer.
Want to share your story? Click Here.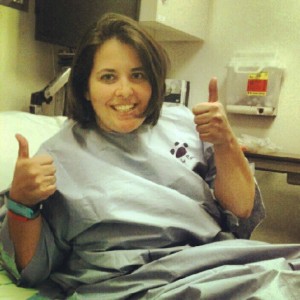 I'm Char - Here is my story.
"You have Cancer, it's malignant so it's the scary kind" Hearing those words, I froze, and I felt like my heart stopped.
Hello, my name is Char. I am a single mother of four wonderful children. I live in Orem Utah. I'm sure all of you have had trials in your life, and I have had what seems like more than my share sometimes . . . and then this.
In January of 2012, in my then-current relationship, intimacy became embarrassing. After intercourse, I would have moderate to severe bleeding. I was always shy about it and would quickly excuse it away. Lucky for me this man showed much concern and compassion and repeatedly encouraged me to see a Doctor. I was embarrassed and scared that it could be something very serious. Both he and I started searching for answers on the Internet, and everything we read pointed to Cancer. And, on top of it all, I was uninsured. Where could I turn, and what would I be able to do if I did hear the words that no one wants to hear. I put it off.
Finally, in June I went to see a doctor. I knew immediately when she started the exam, that what I had was serious because she mentioned how red and irritated my Cervix was. A few days later her office called and she wanted to see me to give me the results. When they will not give you any detail on the phone, but just have to see you, that alone gives you a huge scare. When I arrived at her office it was the most dreadful feeling I have EVER felt in my life. She walked in, shut the door and delivered the 10 words that now separate my life into two distinct periods, before cancer and after cancer.
"You have Cancer, it's malignant so it's the scary kind". Okay, first of all, what doctor ever says those words, in that way with so little compassion . . . "so it's the scary kind." Really?! I have since schooled her on her lack of sensitivity and compassion, so I hope the next person was able to benefit.
My initial diagnosis was that I had stage 4 Ovarian Cancer and stage 2 Cervical Cancer. I was referred to the Huntsman Cancer Institute in Salt Lake City and I had my first appointment on June 29. I was basically given two options, Radiotherapy, and a Radical Hysterectomy. Neither sounded like what I wanted at only 39 years old. But, through more extensive testing, I found out that I did not have Ovarian Cancer. I had kidney stones. A lot of them. And they would have to be addressed, in two different surgeries, before cancer could be addressed.
So, now I was left researching all of my options to address my cervical cancer because a full Hysterectomy just did not feel right to me. And, through a lot of studies, I found another option—a Radical Trachelectomy. I began a search to find the doctor that would perform this fertility-preserving alternative. On July 25 I received a Radical Trachelectomy. I was given the option of follow-up Radiation treatments, which to date, I have declined.
So, I am not out of the woods yet, but I am diligently trying to stay on top of this. For the days and weeks following my diagnosis, I had no answers, no insurance, and no hope, AND, I guess no plans to be alive today. But, somewhere, I found it. Mostly, in, and for my children. But, this fight has also brought me in front of all of you, and I want to help in any way that I can.
I am not a religious sage. I have turned to my church, I have turned away from it. I have raised my fists in the air cursing God and my trials, and I have fallen to my knees asking what to do next. I implore you, women, find faith. Faith is simply a belief in things that are not yet seen or understood by you that yet could be for your good. Believe in your own strength. Believe that if you are in the fight for your own life, you will find the strength and peace you need. And, believe that if you are supporting others in their fight, your time, money, compassion and dedication will make a difference.
I am fully taking on both fights in my life right now. This is my new life.
I am a cancer survivor.
Please join me in the fight.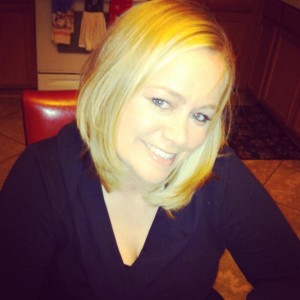 I'm Jennifer - Here is my story.
Hello! My name is Jennifer Lovelace! About to share my story, my diagnoses, my illness whatever you want to call it a huge life-altering experience.
In November of 2011, I took a stand I built up the courage and strength to leave an abusive marriage. After 12 years of emotional, verbal and mental abuse I couldn't take another day! So my Ex-Husband went to work one morning and I packed up the home and moved the children and me to our new beginning.
Just as I began to get used to my independence and rediscovering who I was again, battling court days, and working full- time, in January 2012 I received the call that would begin to change my whole world and strike me with the biggest fear I've ever been challenged with. I was called to come into my OBGYN for a biopsy I had an abnormal pap!
The journey begins...After the proceeded steps of findings by May 2012, I was diagnosed with Cervical Cancer!! What?! Why?! I went for yearly check-ups, I took care of myself, I have a family, and I am a single Mother! I became very frightened, worried about how bad is it?! So my OBGYN sends me to UCSF to see an Oncologist, then June after PET/CT scans...Stage 3 Cervical Cancer!! The room began to spin, my Mom was in tears, the doctors were in silence and the room just continued to get smaller, my chest felt like someone was squeezing it and for that moment on I was in shock!!
OK, so what now?! Am I going to die?, Why do I have it so bad? Is this a dream? My poor Mom was beyond herself and I just held her, should I cry? I can't even tell you it was devastating news. The hysterectomy that I had finally accepted was now not an option. I had to start full extensive Chemo and Internal/external Radiation treatments. I was so scared, I was beyond words to really describe what I was feeling.
I had family and friends who would surround me with love and support, as I would look around at them you could see the fright and sadness in their eyes and it made me stay strong for them, who wants to see the people you love so dearly afraid and sad because of your illness, I wanted to make sure they knew I was okay and I wasn't going to let it win. July came and It was time to begin the road through treatment. Aug 2012 Was when I first started my radiation, then that following Friday Chemo.
I remember My nurse so well as she sat in front of my green chair and all my Team Lovelace sitting around me as I was staying calm, and trying with all my might to not show my fear and sadness. The nurse looked me right in the eyes and said, "It's okay to cry, it's OK to be scared!" She reminded me that yes this is the day it all really becomes a reality and before she did anything hugged me and cried with me!! It was an unforgettable moment!! As the weeks progressed so did the side effects, but my attitude to beat cancer and win was all I kept my eye on!!
Treatment, Blood Transfusions, Hospital stays, days slept away, and sadly time I couldn't even spend with my children was taken away so that I could fight this horrible disease. I think back, I am a very lucky girl to have such beautiful Family and Friends who never left my side, I was filled with love and support every day, and my children were my angels that reminded me not to give up!! Well after the Doctors socked it to me... I did it, Dec 7th, 2012 my scans came back CLEAR!! I am in remission!! I FIGHT WITH ATTITUDE TO WIN!!! FIGHT_DEFY_WIN!!
Today I am doing well, it is such a life-changing experience I have really good days and I have some really bad!! I just got out of the hospital just after returning to work because of how much damage was caused by radiation to my intestines, so just another bump in the road! I am still here, alive, in love, happy, surrounded by people I love and love me back!!! Team Lovelace Forever!! Thank you for listening to my story, I hope that I am able to change lives and save lives continuing to tell my story!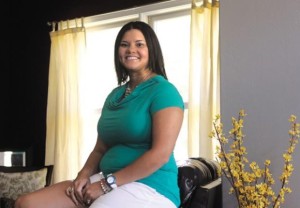 I'm Franciene - Here is my story.
After 32 years of perfect health in every way, on April 6, 2012, I was diagnosed with HPV following a routine pap; I had no idea what HPV was.
After receiving my diagnosis I did further research and found that some of the things (heavy periods, lower back pain, etc.) I had been experiencing during the months preceding my pap could have been linked to cervical cancer, which is often caused by HPV. After nearly 10 years of marriage and the recent birth of my son, I swallowed the information with overwhelming, indescribable, emotions. I had never missed an annual pap and elected to do an HPV test about two years prior to my diagnosis, during a routine pap, which came back negative. Prior to my diagnosis, my pap results had always been normal; I always got my postcard in the mail.
After being diagnosed with HPV, my doctor performed a colposcopy, biopsy of several sections of my cervix, and an endocervical curettage; he called me a week later, distraught, and told me I had cervical adenocarcinoma in situ (AIS). He immediately referred me to an oncologist at Barnes-Jewish Hospital in St. Louis for treatment. During my first visit with the oncologist, my diagnosis was confirmed and we spoke about treatment options. I underwent a cone biopsy surgery shortly thereafter to remove the abnormal cells from my cervix and provide a bigger specimen for pathology. The pathology results from the cone biopsy confirmed further that the abnormal cells were confined to my cervix. The surgery itself removed the abnormal cells, but due to the sneaky nature of adenocarcinoma, I was counseled, and informed, that my best option for future health and survival was to consider a hysterectomy.
In April, following my diagnosis, I could not understand how I could have contracted HPV, and even further, how it could have developed into Stage 0 cancer in such a short time. My son was just 19 months old; I had countless physical exams throughout my pregnancy, and following his birth. How could something like this develop and progress so quickly without the health professionals who cared for me detecting it? I educated myself and asked questions, and now I know so much more about HPV and cervical cancer, now I understand and feel empowered to make the best decisions for myself and my family.
On July 9, I underwent my third surgery, a simple hysterectomy, since being diagnosed with HPV and AIS in April. Despite the reality, of losing my fertility, I feel lucky to have caught the confined cancer so early.
I survived Stage 0 cervical cancer and now I am working to prevent it in my community.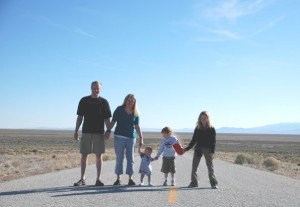 I'm Christine - Here is my story.
I'm 31 years old. I have 2 children. A daughter 7 years old & a son 14 mos. old.
On Oct 18th 2005 I was out showing houses when I got the call, my September Pap Smear came back High Grade. My Doctor told me I needed to see a Oncologist/Gynecologist and soon because the year before it was normal and also 8 years prior. He was worried because it came on so fast and as bad as it was. I was in shock, I pulled over and I had to ask him about it again so I could write it all down. My appointment was Oct 26th (my birthday). The doctor did a coloscopy and took some biopsies. He told me he thought it didn't look like cancer. That we would know in a few weeks. On Nov. 16th my husband & I went to my doctor's appointment. The biopsies came back Severe Dysplasia, CIN III. We did the LEEP right there and then. Why wait. It does hurt, even though he numbed me. I think it didn't hurt as bad as it could have because I had my sweet husband there. My doctor is positive; he says that this may be all I will need to go through. The biopsy of the LEEP came back CIN 3 with clear margins. They got all of it. I will fight this. So far so good.
I AM A SURVIVOR! Since I wrote that last I have had normal pap's and in 2008 I had a 3rd child. I am now 37 years old. Never a day goes by without remembering the struggles I went through. Re-occurrence is never far from my thoughts when I go in for a pap. I know how hard it is going through this fight. It's harder to go through it by yourself. We all need love and support in our battle.
Please Ladies learn from our stories, KNOW your BODY and LIVE!
We'd be honored to hear your story.
Cancer journey always begin somewhere. Most often, a diagnosis is life-altering - and your story could help someone else. We invite you to share your story with others.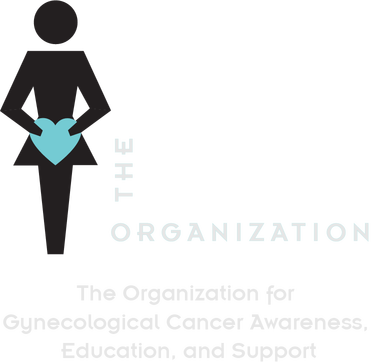 Contact Us
Phone:
801-923-TEAL
(8325)
Email:
info@tealsthedeal.org
Mailing Address:
Teal's the Deal
504 West 800 North
Orem, UT 84057
Please Note: Our staff members are not trained medical professionals. This site is intended to be informational, and should never replace a doctors visit.
If you have a health concern, please consult your doctor or trusted medical professional.
© 2010 - 2022 Teal's the Deal Organization  |  All Rights Reserved  |  Website Generously Donated By: New Reach

All other trademarks and copyrights are the property of their respective holders.