Education
Education is power! There are 5 main types of Gynecologic Cancers.
Cervical Cancer, Ovarian Cancer, Uterine Cancer, Vaginal Cancer & Vulvar Cancer.
As a group, they are referred to as gynecologic cancers. Each cancer is unique, with different signs, symptoms and risk factors. All women are at risk for gynecologic cancers, and the risk increases with age. When gynecologic cancers are found early, treatment works best. That is why knowing the signs and symptoms are so important.
Click a ribbon below to learn more.
What do I do next?
Make an appointment with your Gynecologist. Explain what you are feeling or experiencing, share any family history.
It came back positive, I have Cancer. What are my options now?
Well first, just breath. Go shopping, go to a movie, hug your family, eat dessert. But know, as you fight this, YOU COME FIRST! If there is a time for you to be selfish, it is now. You need the love and support of those around you, and you need to support yourself too.
Knowledge is power. Do your homework as to what different treatment paths are. Every case is very different, and caught at different stages. The solution to every cancer may not be a Radical Hysterectomy. It may not have to include Chemotherapy.
Please Note:
Our staff members are not trained medical professionals. Therefore, this is meant to be informational and should never replace a visit or appointment. If you have a health concern, consult your doctor or medical professional.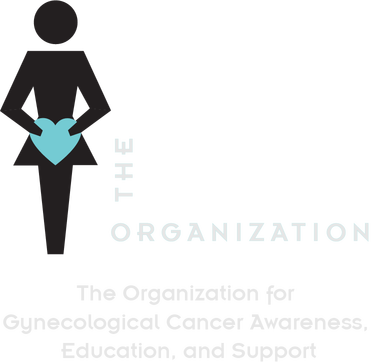 Contact Us
Phone:
801-923-TEAL
(8325)
Email:
info@tealsthedeal.org
Mailing Address:
Teal's the Deal
504 West 800 North
Orem, UT 84057
Please Note: Our staff members are not trained medical professionals. This site is intended to be informational, and should never replace a doctors visit.
If you have a health concern, please consult your doctor or trusted medical professional.
© 2010 - 2022 Teal's the Deal Organization  |  All Rights Reserved  |  Website Generously Donated By: New Reach

All other trademarks and copyrights are the property of their respective holders.