Learn more about the many support options through the power of the internet and social media -
or more personal and closer to home.
Any Cancer diagnosis is often a scary thing. This section of our website is dedicated to you. It is intended to help you on this journey.   A Checklist to Guide Your First Steps:
Find a gynecologic oncologist to help treat you
Ask your doctor about enrolling in a clinical trial
Find support online and in your community
   1.  Find a gynecologic oncologist to treat you. Many studies conducted over the past decade have shown that a Gynecologic Cancer patient's chance of survival is significantly improved when a gynecologic oncologist performs her surgery. Gynecologic oncologists are board-certified obstetrician-gynecologists who have an additional 3-4 years of specialized training in treating gynecologic cancers from an American Board of Obstetrics and Gynecology-approved fellowship program. A gynecologic oncologist can manage your care from diagnosis to completion of treatment providing both surgery and drug therapies. To find a gynecologic oncologist in your area:
Ask your primary care doctor or gynecologist for a referral
Call the nearest hospital or community-based cancer center
  2. Ask your doctor about enrolling in a clinical trial. Clinical trials are available for women in every stage of treatment—before, during and after. Clinical trials are the pathways to develop and evaluate more effective and less toxic therapies. New treatments are tested in a series of trials known as Phase I, Phase II and Phase III trials. New cancer therapeutic agents are evaluated and approved by the US Federal Drug Administration (FDA) only after the Phase III clinical trials have demonstrated evidence of superior outcomes or less toxicity when compared to standard treatments. Similarly, new surgical approaches are uniformly recommended and adopted after Phase III trials demonstrate superior safety, tolerability and/or effectiveness.   Contact the Foundation for Women's Cancer for more information on clinical trials http://www.foundationforwomenscancer.org  
  3. Find support online and in your community. Support groups bring together women facing similar issues. Members of support groups often share experiences and advice. It can be helpful just getting to talk with other people who are in the same boat as you are. Support groups are different from group therapy. Support groups may be led by survivors, group members, or trained professionals, while therapy groups are always facilitated by licensed professionals, nurses, psychologists, psychiatrists, and social workers. Group therapy is generally longer, more involved, and focuses on in-depth personal growth, whereas support groups focus on learning to manage current concerns and situations. Most support groups involve little or no cost to the participants, while there is usually a fee for group therapy. Support group meetings can be held in hospitals, school classrooms, community centers, office buildings, or in one of the group member's homes.
The Teal's The Deal Foundation is here to support you through educational programs as well as online support groups. We also have list of support groups and retreats that will help you connect with other women who live nearby. We currently have two Facebook support  groups, one for those diagnosed and one for caregivers that we invite your to join.   https://www.facebook.com/groups/TEALSistersSupport   https://www.facebook.com/groups/TEALSistersCaregivers  
While not everyone wants or needs support beyond that offered by family and friends, you may find it helpful to turn to others outside your immediate circle. A support group can help you cope better and feel less isolated as you make connections with others facing similar challenges. A support group shouldn't replace your standard medical care, but it can be a valuable resource to help you cope.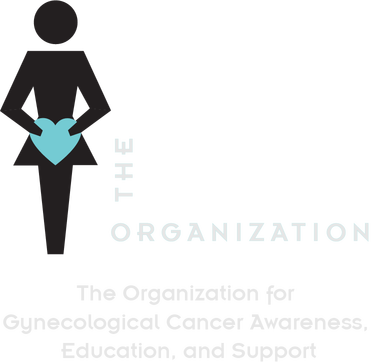 Contact Us
Phone:
801-923-TEAL
(8325)
Email:
info@tealsthedeal.org
Mailing Address:
Teal's the Deal
504 West 800 North
Orem, UT 84057
Please Note: Our staff members are not trained medical professionals. This site is intended to be informational, and should never replace a doctors visit.
If you have a health concern, please consult your doctor or trusted medical professional.
© 2010 - 2022 Teal's the Deal Organization  |  All Rights Reserved  |  Website Generously Donated By: New Reach

All other trademarks and copyrights are the property of their respective holders.