Uterine Cancer
Learn more about uterine cancer.
Cancer is a disease in which cells in the body grow out of control. Cancer is always named for the part of the body where it starts, even if it spreads to other body parts later.
When cancer starts in the uterus, it is called uterine cancer. The uterus is the pear-shaped organ in a woman's pelvis (the area below your stomach and in between your hip bones). The uterus, also called the womb, is where the baby grows when a woman is pregnant. The most common type of uterine cancer is also called endometrial cancer because it forms in the lining of your uterus, called the endometrium.
Uterine cancer may cause vaginal discharge or bleeding that is not normal for you. Bleeding may be abnormal because of how heavy it is or when it happens, such as after you have gone through menopause, between periods, or any other bleeding that is longer or heavier than is normal for you. Uterine cancer may also cause other symptoms, such as pain or pressure in your pelvis.
If you have bleeding that is not normal for you, especially if you have already gone through menopause, see a doctor right away. Also see a doctor if you have any other signs or symptoms for two weeks or longer. These things may be caused by something other than cancer, but the only way to know is to see your doctor.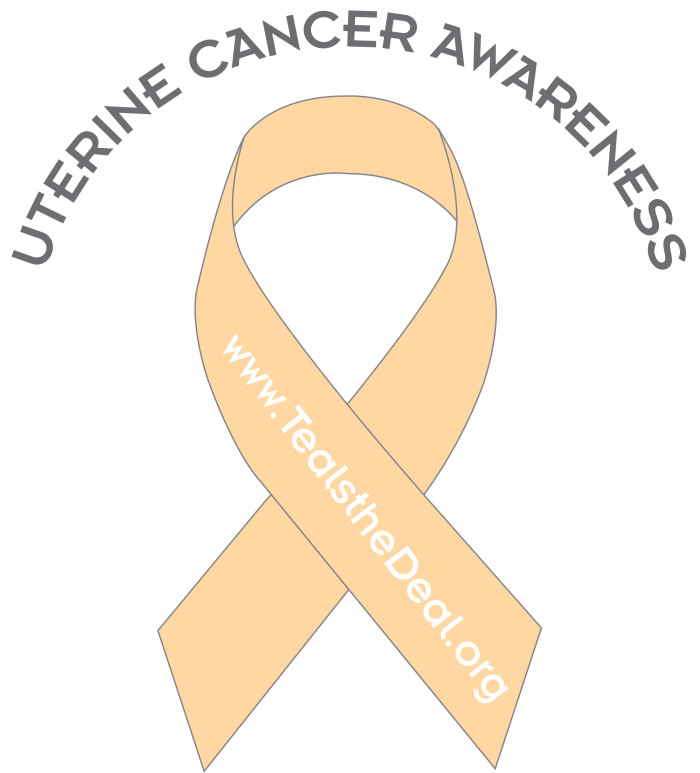 Please note:
Our staff members are not trained medical professionals, and this information should not replace a doctor visit.
If you have a health concern, consult your doctor.