Remembering Rachel Stratton
Millions of people from all over the world have shared their thoughts and feelings about Rachel through her blog. One thing they all have in common — from personal friends to complete strangers — is how they've been personally touched by her amazing strength and journey through cancer.
April 1995 - August 2015
Rachel Elyse Stratton
April 1995 - August 2015
Obituary
After 20 short years on this earth, Rachel Elyse Stratton returned to her Father in Heaven during the early hours of August 23, 2015. Her battle with cancer was only a small portion of her time with us, but she used that time to inspire people at home and around the world.  
"I believe I am my own statistic," she wrote on her blog, and she set out to prove it was true. In 2012, she was diagnosed with DIPG and given nine months to live. Throughout her trial, she never had a bad attitude. Rather, she found positive in the negative, and constantly looked for new ways to challenge herself and uplift others. Rachel had a deep desire to serve a mission, and although the cancer prevented her from an official call, she came to understand that her blog was her mission. 
Through her blog she inspired thousands. She was never afraid to say the hard things, or speak the truth. She refused to give-in. "I do hard things, but I'm not doing them alone. The Lord has blessed me with so many tender mercies through this trial. The medicines and everything may be healing my body but I know it's through Him that we are truly healed." Rachel's life was a testament to faith and a wonderful example of perseverance and strength. 
After her diagnosis Rachel did not slow down. She not only continued to do the things she loved to do, she focused on improving her talents and learning new skills. Besides returning to school and earning a promotion at work, she was an avid reader and a prolific writer, who pursued numerous hobbies including: sewing, quilting, playing the piano, and watercolors among many other things. With a close friend, she also made a business called Mindless, selling sewn goods to raise money for childhood cancer research. Although her illness presented challenges, Rachel faced them with the same tenacity and high spirits displayed throughout her life, turning challenges into opportunities.  
Rachel attended Foothill Elementary, Canyon View Junior High, and graduated from LDS Seminary and Orem High School in 2013, where she was awarded "Most Inspirational Senior". Rachel loved being outdoors. She ran Varsity track and cross-country for four years, and in 2012, she helped the team win a state championship. Known as "Big Rach" to some, her personality was as big as her love for family and friends. 
She is survived and missed by her parents Chad and Diane Stratton, brother Devin Stratton, sisters Lauren Stratton, Heather Hafen (Cody Hafen), and identical twin Jordyn Swenson (Cooper Swenson).
Rachel's family would like to thank IHC Homecare & Hospice, St. Jude's Children's Research Hospital, Primary Children's Hospital, Make-A-Wish Foundation, and doctors Jim, J. Clark and Bradley Anderson.
Memories
Please share your memories by filling out the form below these memories.
I can do hard things.
What doesn't kill you makes you stronger is not true or poetic to me, sorry Kelly Clarkson.
Around 1:07 this morning we had the sacred experience to be with Rachel Stratton as she transitioned from her broken body to a beautiful world free from the pains and sorrows of this mortal life. Because of Jesus Christ and his great infinite atonement she lives and we will see her again, until then she will be painfully missed.
Heaven greeted my identical twin this morning. She has won the fight. Words can't explain how She has impacted my life. I could not feel more blessed and honored that I got to come in to this world with her. While my heart feels like it has shattered and may never be whole again, I know that it can be. Rachel has a strong testimony and has helped me to grow mine. I testify that we have a loving father in heaven, and his son truly did atone for us. I'm so grateful to be sealed to my angel above and can't wait for our spirits to reunite again. I love you Rachel.
Early this morning my sister, best friend, and crafternoon/Etsy partner finished fighting her heroic battle against cancer. There aren't words to describe the grief, heartache, and loss I feel. Nor the sense of peace that accompanies it. I could not be more ecstatic for Rachel, who is no longer in pain or misery. While I know that this sense of loss will continue to grow for a time, the memories I've shared with her can and will last a lifetime.
Why? I don't know...... I don't think God explains why. Not because He isn't listening or because he doesn't care......but perhaps because the reasons don't make sense......not now, anyway. My Dear Sweet Rachel Stratton I love you to the moon and back! Words can not describe the ache in my heart I feel. I am so grateful for the strength you gave me these past 3 years through our diagnosis. Thank you for being my side kick with our "Bucket List" items. Thank you for allowing me to witness many many miracles. Close your eyes pretty girl and let the waters carry you home....
My dear cousin, Rachel Stratton, finally was released from her mortal troubles last night. It has been a long, constant battle for Rach. She made it past her 3rd cancerversary which was much longer than anyone had initially expected.
My prayers are with your family at this time. I remember about a year ago when Rachel gave a talk in our singles ward. I had had what I thought was a difficult week and hearing her talk and testimony humbled me in a way I'll never forget. She said, "There's always something to smile about." I thought, man if this girl can have that much spunk and optimism then what's stopping me? I am so sure that her influence will continue to bless many people.
I imagine a warm smile graced the lips of our eternal Father this morning as he was able to embrace one of his most valiant and precious souls. My dear friend Rachel Stratton graduated from this school of life after a long and difficult battle with cancer. She has been and will continue to be a wonderful example of faith and perseverance to me. "Death ends a life, not a relationship."
I'm grateful for the angels god puts in our lives exactly when we need them most. Rachel Stratton was a literal angel to me. I was lucky enough to meet her in one of the most difficult times in my life last year. she was such a strength to me in so many different ways and i know to so many others. i am so blessed and so grateful for the short time i got to know and love you. you are such a blessing. im so grateful for the gospel in my life and the peace and comfort it brings! love you long time rach!!
Love you Rachel Stratton! You will be missed here. Go kick butt in Paradise. Can't wait to see you again.
Rachel Stratton all my love you and your family. You inspire and remind this old grumpy guy to love others and keep fighting to do my best... you are already missed!
My heart feels so heavy and broken today. Heaven received the most beautiful angel early this morning.
Rachel, I love you Big Buddy. There are not words on this earth that can describe what kind of person you are. I am grateful for the Plan of Salvation and to know that you are still with us. I know that you are watching over us. Thanks for being my little sister in this life and the next.
Your beautiful spirit will always be with us and this gospel of Jesus Christ opens the doors of eternity where you're amazing family and friends and all of us can see you again. Rest well sweet girl. You completely deserve it.
Love you all, sweet sweet family. Prayers for you all. Heaven is for real, angels are closer than we realize, if only we could open our spiritual eyes for a moment to see them. God bless you and your family to have peace fill your hearts.
My first memory of Rachel was when I first started running high school cross country.  I remember my first thought being, "oh, she is one of those fast ones." And she was! But she was so sweet and welcomed me with open arms! She was so tough and such a fighter. She was an inspiration to me in high school and every day since then. Thank you Rachel. I love you!
I met Rachel at our last year at EFY. We spent four nights in a row chatting and laughing as an apartment. Rachel didn't know why she didn't feel good and was hoping that the doctors would figure it out soon. Even though she was so tired and missed a lot of the EFY activities for doctors appointments, Rachel didn't seem worried. She was sassy, cool, and confident. I clearly remember being impressed with her sarcasm skills and her ability to make people feel so comfortable around her-all at the same time. Merry Christmas Rachel! From that week three years ago till now, you've never stopped inspiring me and teaching me that hope, positivity, and real talk are equally important and that family is the best gift we have been given.
My heart aches for the Stratton family as heaven gains a beautiful angel today. Rachel Stratton is a beautiful daughter of God and fought a good fight against brain cancer. I send all of my love and prayers to their family at this difficult time.
This morning around 1:00 am this world lost a beautiful soul. Fly high Rachel. You will be greatly missed, but I know you are still doing incredible things.
My heart feels empty this morning as I found that Rachel Stratton left this life for the next. She was a wonderful student and friend to others. She was a brave and valiant fighter and example of faith and goodness. Thank you Rachel for sharing your goodness with the world!
Heaven gained one of the sweetest angels it will ever know today. So sad to lose my sweet cousin Rachel Stratton but so happy for her to no longer be fighting. You will be in my heart forever. I love and admire you more than words could ever describe. The hearts that you have touched and the lives that you have changed will never be forgotten. Goodbye my beautiful Rachel. I will be doing crafts today in your honor!
You were definitely a fighter and I always kept up on your stories. You have blessed many people's lives and i'm so glad that your family will be able to be blessed with you again someday! Stay free you amazing spirit. You are definitely loved and missed by many. Rest in Peace Angel.
Rachel i beyond grateful to your beautiful friendship. You fought this cancer hard. You are the strongest girl I have ever know. You have taught me no matter what I can do hard things. I will be forever grateful for you Rachel. I will miss you. Love you. Fly high beautiful girl.
So much sadness is left for us down here but I can't image the joy she is feeling to be joining our Father in Heaven again. We will miss you Rachel!
I first met Rachel when my daughter was around two.  Jesica, Rachel and Jordan became best friends.  They spent countless hours playing in the Strattons orchard.  I remember how hard of a time I had telling Rachel and Jordan apart.  As years passed, we moved, but not far from the Strattons.  Even though I did not see Rachel as often, every time I did, it was like we saw each other everyday.  Our family has lots of memories with Rachel.  She is an amazing person.  One of a kind, and very unforgettable.  I am sure she was greeted with open arms by our Heavenly Father and loved ones who have passed before her.  We love you Rachel, and thank you for all the memories we were able to create because we crossed paths 18 years ago. 
I never knew her personally, but just seeing her photos and posts on Facebook was enough for me to see how strong this girl was and will continue to be in the heavens. She is loved by so many (even those she didn't know personally). Mine and my family's prayers are with her and her family. So proud of you Rachel! You're going to be the one of the most dynamite angels heaven's ever had.
I'm so sorry for what your family is going through. Rachel is such an inspiration to me. Thank-you for sharing her journey with all of us.
Heaven gained an incredible angel this morning. Rachel had a long, hard fight with cancer and she handled it with more strength and grace than anyone I've ever seen.
Friendship is a precious gift no matter how great or small. Thank you Rachel Stratton. Heaven is blessed to have you back.
This world is such a better place because of Rachel! I love her and will miss her so much. I am grateful for her example of love, faith, and hope. Her testimony of Jesus Christ has strengthened and borne us up. Thank you, Rachel for your wonderful life!
Sad to hear about the passing of Rachel Stratton, but happy that her suffering is over. She quickly became a good friend, and her wit and spunk always made her so fun to be around (especially at Chili's). Thoughts and prayers with the Stratton family right now.
To a family that has shared fun and friendship; this is to you. We love you guys.
Heaven is the luckiest place because last night they got one of my best friends . Even up until her last days she was making me laugh until I cried. Her sassy and loving personality never died. I've never met someone who was going through so much, and still cared more about everyone else.
This morning my friend Rachel Stratton passed away after a long fight with cancer. She fought with grace and beauty, inspiring and helping those who knew her.
Thank you for always being so kind to me Rachel. I always remembered it. And I will always have a place for you in my heart because of it. Sweet dreams Rachel, you won!
Heaven gained another Angel this morning. I am so grateful for the chance i had to cross paths with the amazing Rachel Stratton. She has been such an inspiration to me as an example of hope, preserverance, charity, and accomplishing hard things! I will always remember Rachel and her amazing spirit, because who can forget Rachel? Till we meet again...
Heaven got its strongest angel back today. Rachel. I am going to miss you so much. But I am so happy that you are no longer in pain and can run again. You are my hero I look up to you in so many ways. You have changed my life and it can never be the same now. I love you big Rach.
Rachel Stratton is free from pain but that doesn't mean we won't miss her sweet sweet spirit. Heaven gained the most wonderful person today. We love and are praying for you Stratton Family.
Our sweet Rachel Stratton...the example you where and will continue to be to others in truly extraordinary. Thank you for making this world a better place by gracing it with your love, kindness, and smile. You are missed beyond definition but to know you are free from your pain is calming. Much love sweet girl...till we meet again.
Although we weren't friends from the beginning I grew to love Rachel. She is amazing and even through the hardest of times she was her same sassy self. As my grandma told me 8 years ago "Why are you crying? Be happy (she) doesn't have to suffer any more." I know Rachel is in a better place and doesn't have to suffer anymore because of the eternal plan that Heavenly Father had for us through his Son Jesus Christ, she lives. Love you Rachel.
My earliest memory of Rachel Stratton dates back to eighth grade when she found out I had a tether ball at my house and thought it was hilarious but challenged me to play! When she came over later that week my family had been dying eggs for Easter & she was amused that we actually did that, because that was something she'd never done. We taught her to do it and there we remained dying eggs in the kitchen all afternoon. It didn't matter what Rachel was doing I always saw her with a smile on her face and often giggling uncontrollably with her hand covering her sweet smile. Heaven gained a beautiful soul today. My prayers go out to her family & loved ones. Rest in paradise rach!
We're thinking of you and praying for the great Stratton family during this difficult time. You raised a wonderful daughter and I know that you all will be with her again. Sure love you dear friend!
Heaven gained an angel this morning. Love and miss you already Rachel Stratton. Thanks for inspiring me to be a better person, and reminding me that I can do hard things. Heavens lucky to have you.
It's a joyous day in heaven as its received one of the kindest girls I've ever known. The thing I loved most about Rachel is that everywhere she went she was accompanied by joy. You could not help but feel joy in her presence. I love this girl and I will miss her. Till we meet again my friend.
Remembering back to General Conference with this girl. Rachel has brought me to smiles each time I think about this. I love this girl.
Goodbyes are not forever.
Goodbyes are not the end.
They simply mean I'll miss you
Until we meet again
My beautiful Rachel Stratton.
Words fail, the emotions hurt. I'm so proud of you Rachel. Thank you for being my friend and teaching me so much.
Rachel, I'm sure that this news saddened everyone who read it. You changed so many people's lives, and most importantly, you changed the way I look at cancer. I love you so much, and can't wait to see you again. Thank you for being strong.
My best friend in the entire world peacefully passed away last night. There are no words to explain the loss and heartbreak I feel. We met 17 years late, but we gave each other a run for our money everyday since. Cancer didn't know what it was up against. Rachel is a sassy but strong fighter. You may have left this life a little early, but we will be together soon.
Heaven gained another angel today! I don't think I've ever seen someone give cancer such a tough fight like Rachel did! I'm thankful for the few memories we have shared together. I'll never forget staying up til who knows when the night before graduation trying to make 500+ grey ribbons for our class to wear through the "O"! I'm also thankful for the incredible friend and example you have been to my mom and that you two were able to accomplish many bucket-list items together.
My heart aches this morning for the Stratton family. Rachel Stratton was such an inspiration to all of us, teaching each of us that "I can do hard things". If a life is judged by the number of people you touched and inspired, then Rachel did more in her 20 years than most do in a lifetime. Thank you Rachel...
I first met sweet Rachel at a weird dinner at Banana Leaf when I was a senior in high school. She understood my awkward humor. Rachel kept me laughing through that entire dinner, and through the rest if my senior year. She was a friend to all. Heaven gained another angel today. I love you Rachel.
Woke up and saw that sweet Rachel Stratton went to heaven last night. I remember playing with her when we were just little kids. She always was the most kind and giving person. I looked up to her so much. She fought a long hard battle with cancer but was always so positive and cared about everyone else around her. Earth will miss you Rach, but I am sure you are having an amazing reunion with everyone above. I'm so happy you can run again. I love you!
Thank you Rachel for all you did to serve the Lord! I will do more now to become someone even better....thanks to the Spirit of Christ within you, that shined as an example of living to me. Thank you for being a worthy and willing servant of our God. Love you Rachel, and goodbye, until we meet again!
May your family find peace in this difficult time. Run with the angels, my dear.
She was spunky and we loved when she came over. Jake loves her and heaven is benefiting from her departure from this life. See you again. We love you Rachel Stratton
Sending all the prayers and love! Thank you for sharing her with us. For teaching us so much, including grace, strength, and love!
My heart is very heavy today. Heaven has once again, gained a beautiful angel. Rachel Stratton never ceased to amaze me. She was always making me smile no matter how she was feeling that day. I love you Rachel. Your battle with cancer has touched many, and you will continue to bless those who need it.
It's been heart breaking waking up to the news that an angel has returned home. Here's to the girl who fought with everything she had and won her battle. Rachel you are an amazing girl who will be greatly missed.
My heart has been heavy all day. Hearing that my sweet friend Rachel went home to our Father in Heaven this morning was bittersweet. Sweet, since I know how happy she must be to finally be free of her broken body, but bitter, because of the sadness that comes when someone we love is gone. As I sat in Relief Society today, memories of Rachel flooded my mind and kept my eyes wet the entire hour. I don't think I stopped crying until I left the room... I miss my church buddy...
Dedicated to Rachel Stratton
Rachel has touched all of our lives, in so many ways.
Thank you for sharing your memories.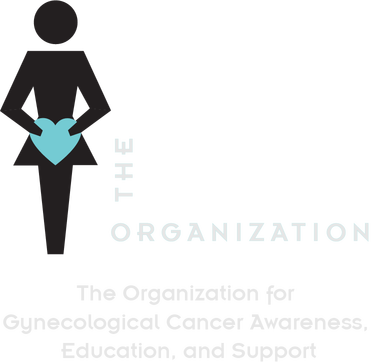 Contact Us
Phone:
801-923-TEAL
(8325)
Email:
info@tealsthedeal.org
Mailing Address:
Teal's the Deal
504 West 800 North
Orem, UT 84057
Please Note: Our staff members are not trained medical professionals. This site is intended to be informational, and should never replace a doctors visit.
If you have a health concern, please consult your doctor or trusted medical professional.
© 2010 - 2022 Teal's the Deal Organization  |  All Rights Reserved  |  Website Generously Donated By: New Reach

All other trademarks and copyrights are the property of their respective holders.